"The hard work of studying for over a decade is only for today's brilliant performance." The national college entrance exam officially began on June 7th. During the exam period, students are writing their exams in the examination room, launching the "first battle" of their lives towards their youthful dreams. Behind them, the sanitation workers fully demonstrate the fearless and courageous spirit of environmental protection, taking practical actions to create a clean exam environment and safeguarding the students' exam.
Thorough planning and orderly arrangements
In mid-May, safeguarding the college entrance exam had already been added to the work schedule. Before the exam sites were determined, Nantong Tianhong arranged for a person to scout and investigate the schools in its jurisdiction that could potentially become exam sites, fully understanding the situations of different schools, conducting targeted analysis, and ensuring that the cleaning work is done efficiently and effectively. On the day when the exam sites were confirmed, Nantong Tianhong immediately convened a work meeting of the team leaders to further divide and clarify their respective cleaning tasks, achieving goals and implementing them. Meanwhile, maintenance was performed on the work vehicles and equipment to ensure that there were no problems during the operation.
Silent operation and efficient cleaning
In key areas such as the exam site's surroundings and main roads, a man-machine combination cleaning mode was used to patrol and clean continuously, picking up any garbage produced at any time. The frequency of collecting garbage was increased in the areas around the exam sites, such as Tongzhou Senior High School, Tongzhou Jinsha Middle School, and Tongzhou Vocational School, ensuring that trash cans and fruit peel boxes were cleaned at all times, and there was no overflow. During the entire cleaning period, all work vehicles were muted, and silent operation was used as much as possible, and manual work was used as much as possible to reduce noise. Additionally, the frequency of sanitation and cleaning of public restrooms near the exam sites was increased, ensuring that students and citizens can use the restrooms with peace of mind and safety. After the exams were over, the company organized a special flushing of vehicles and cleaning workers to concentrate on the exam site's surrounding environment, ensuring the cleanliness and beauty of the exam site's surroundings.
Strengthen inspections to ensure implementation
During the college entrance exam period, Nantong Tianhong strengthened daytime road patrols by combining car patrols and foot patrols, strengthened environmental sanitation emergency response work, and promptly resolved sudden problems. They increased the frequency of video patrols in key areas around the exam sites, ensuring that domestic waste is cleared daily, and ensuring that the garbage is not piled up or exposed. They also emphasized inspections of the work status of the operation personnel, ensuring that they are in place, on duty, and in good condition, and that they successfully completed the college entrance exam safeguard work.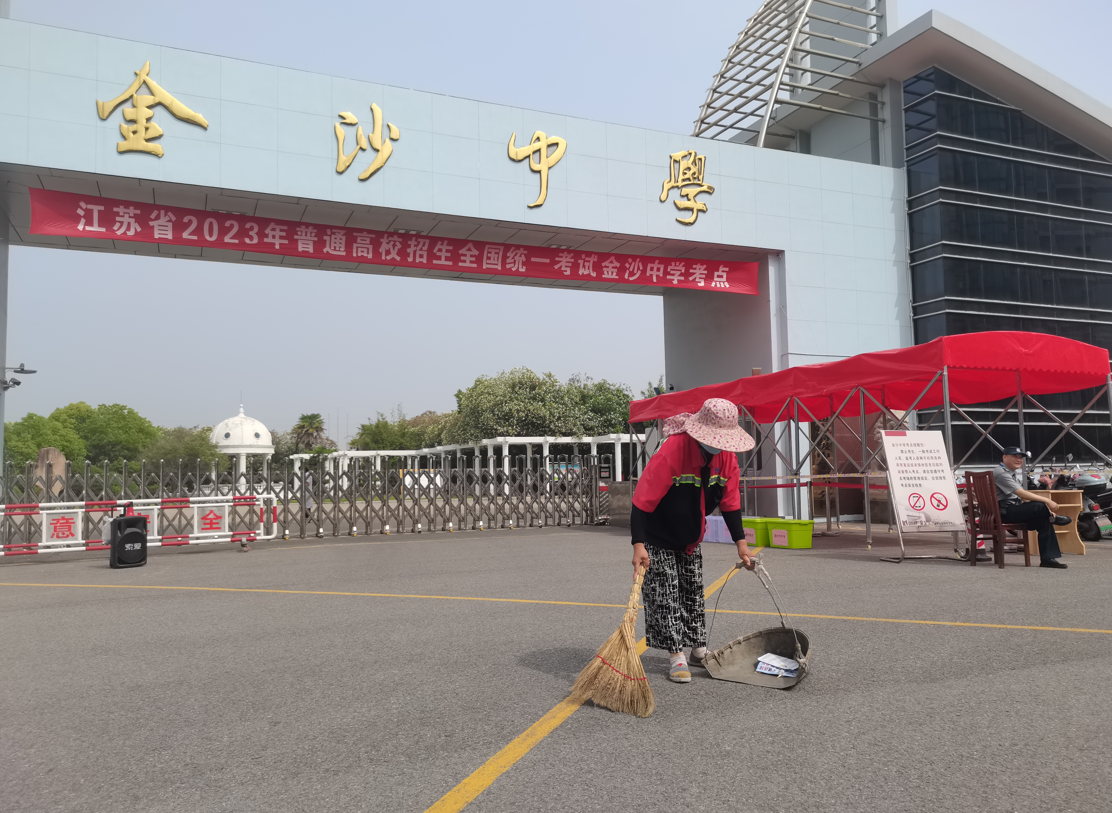 Cleaning outside exam sites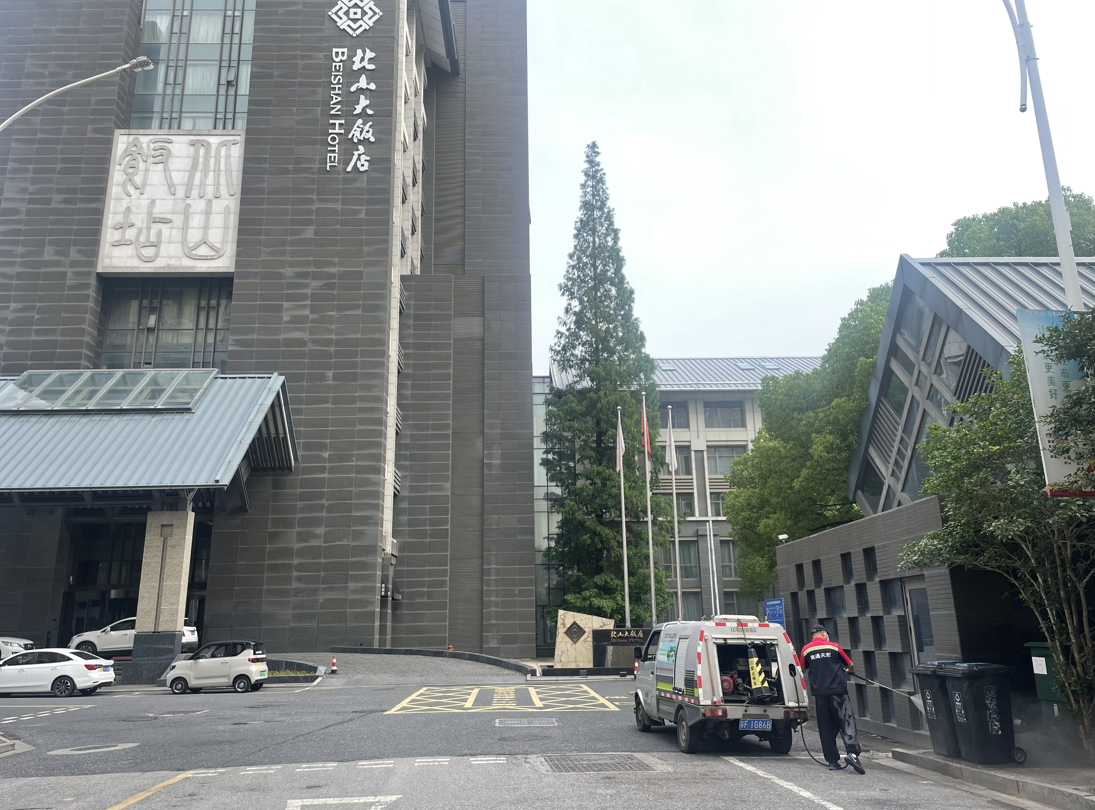 cleaning outside hotels