According to the announcement from the Suqian City Public Resource Trading Electronic Service Platform, China Tianying has successfully pre-won the bid for the 2023 Suqian Shuyu District Road Environmental Sanitation Marketization Service Project in Jiangsu Province. The project is procured by the Suqian Shuyu District Urban Management Bureau, with a total bid amount of RMB 94,969,800.00 and a contract period of three years, starting from August 1, 2023. Through this project, China Tianying will be responsible for environmental sanitation work such as road cleaning, transfer station operations and maintenance, public toilet management, square cleaning and maintenance, and water surface cleaning in the designated areas of Shuyu District.
Winning the bid for the project once again demonstrates that China Tianying's urban and rural environmental sanitation operation capabilities have been highly recognized by customers and the market. With rich operation experience, professional service team, and mature management system, China Tianying has been deeply involved in the large-scale environmental sanitation system for decades, providing smart urban and rural environmental services, and has a comprehensive operation strength that integrates "high quality, high efficiency, and refinement".
This successful bid will further strengthen China Tianying's resource network synergy effect in Jiangsu Province, enhance the company's competitiveness and influence in the urban and rural environmental service market, and continue to empower the "environmental protection + new energy" dual-engine development strategy. China Tianying will continue to leverage its high-quality environmental sanitation operation, outstandingl service quality, and excellent project management to help Shuyu District continuously improve its urban management and create a high-quality ecologically livable city.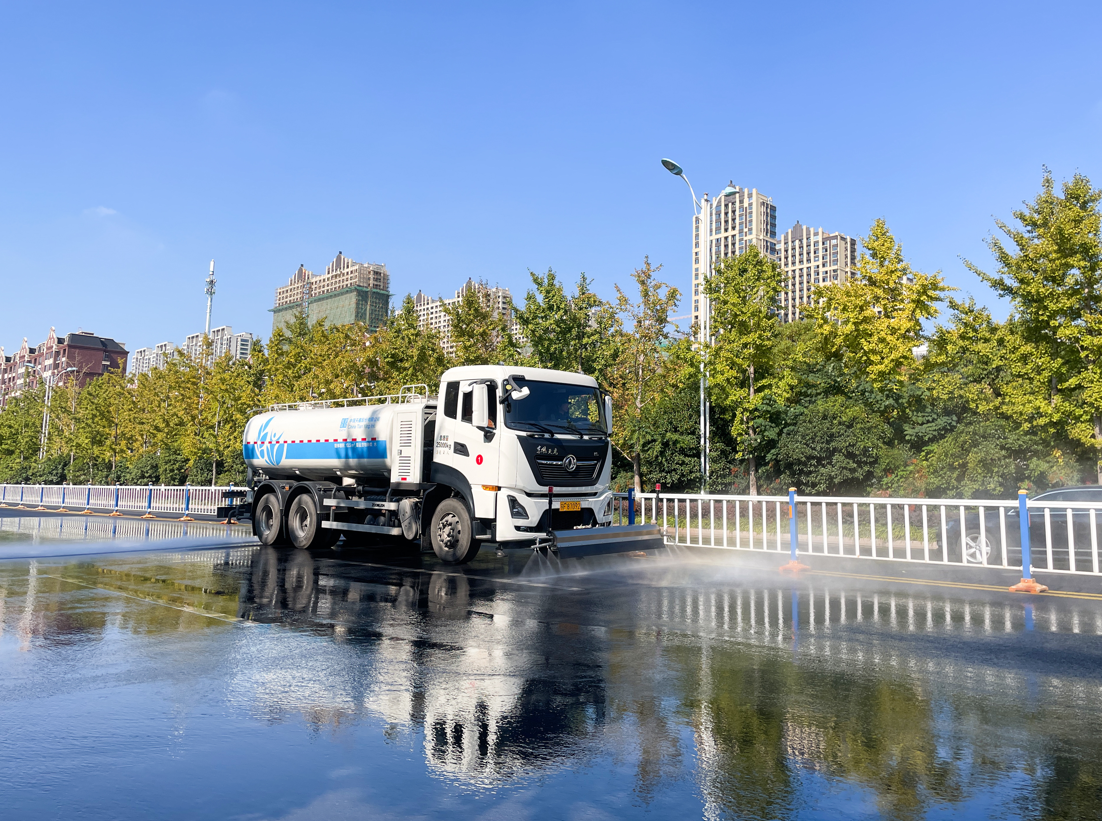 China Tianying's cleaning vehicle at operation