In the scorching summer, under the blazing sun, on the morning of August 3rd, Secretary Chen Huiyu of the Rudong County Party Committee led a team to carry out summer high-temperature visits, extending warm care and sincere greetings to the laborers persevering on the front lines in high temperatures.
"In the scorching heat, you work early and late every day for the cleanliness of the city. You work hard, and I thank you for your efforts." At the Rudong Tianheng Waste Management Office, Secretary Chen Huiyu distributed summer supplies to sanitation workers while engaging in friendly conversations with them, attentively inquiring about their work and living conditions. He stated that sanitation workers are the beauticians of our city. With the rapid development of the city and the increasing completeness of urban functions, the pressure for environmental cleanliness has also grown. The tasks of sanitation workers have become more arduous. Secretary Chen Huiyu instructed the sanitation workers to not only maintain the city's appearance, continuously enhancing its "aesthetic appeal" and improving the city's quality but also to pay attention to heat prevention and cooling measures, take care of their health, and continue to be "ambassadors of civilization," making even greater contributions to the creation of a national civilized city in our county.
Furthermore, to express gratitude for the hard work of Rudong Tianheng sanitation workers, the Rudong County Red Cross and the Rudong County Urban Management Bureau organized the "Caring for Sanitation Workers" summer coolness delivery activity, providing care to 19 financially challenged sanitation workers' families, effectively delivering a sense of coolness and care to the frontline sanitation workers' hearts.
Yang Jianyin, General Manager of Rudong Tianheng Company, expressed gratitude on behalf of all sanitation workers to the Rudong County Red Cross and the Rudong County Urban Management Bureau for their concern for Tianheng sanitation workers. This "Caring for Sanitation Workers" summer coolness delivery activity not only delivered "coolness" to the frontline workers but also touched the hearts of sanitation workers.
"They send coolness, and we provide cleanliness. The care and concern of the government and leaders make us feel grateful and happy." Sanitation workers expressed their gratitude, stating that they will turn this care into confidence and motivation for their work, continuing to uphold the spirit of fearlessness and perseverance, and fulfilling their environmental cleaning work with a more enthusiastic attitude.
This care and coolness represent the government's greetings and respect for sanitation workers. Caring for sanitation workers and spreading positive energy not only further boosts the morale of the sanitation team but also strengthens the social responsibility of sanitation workers and the public, mobilizing more people to pay attention to vulnerable groups and collectively create a harmonious and warm social atmosphere.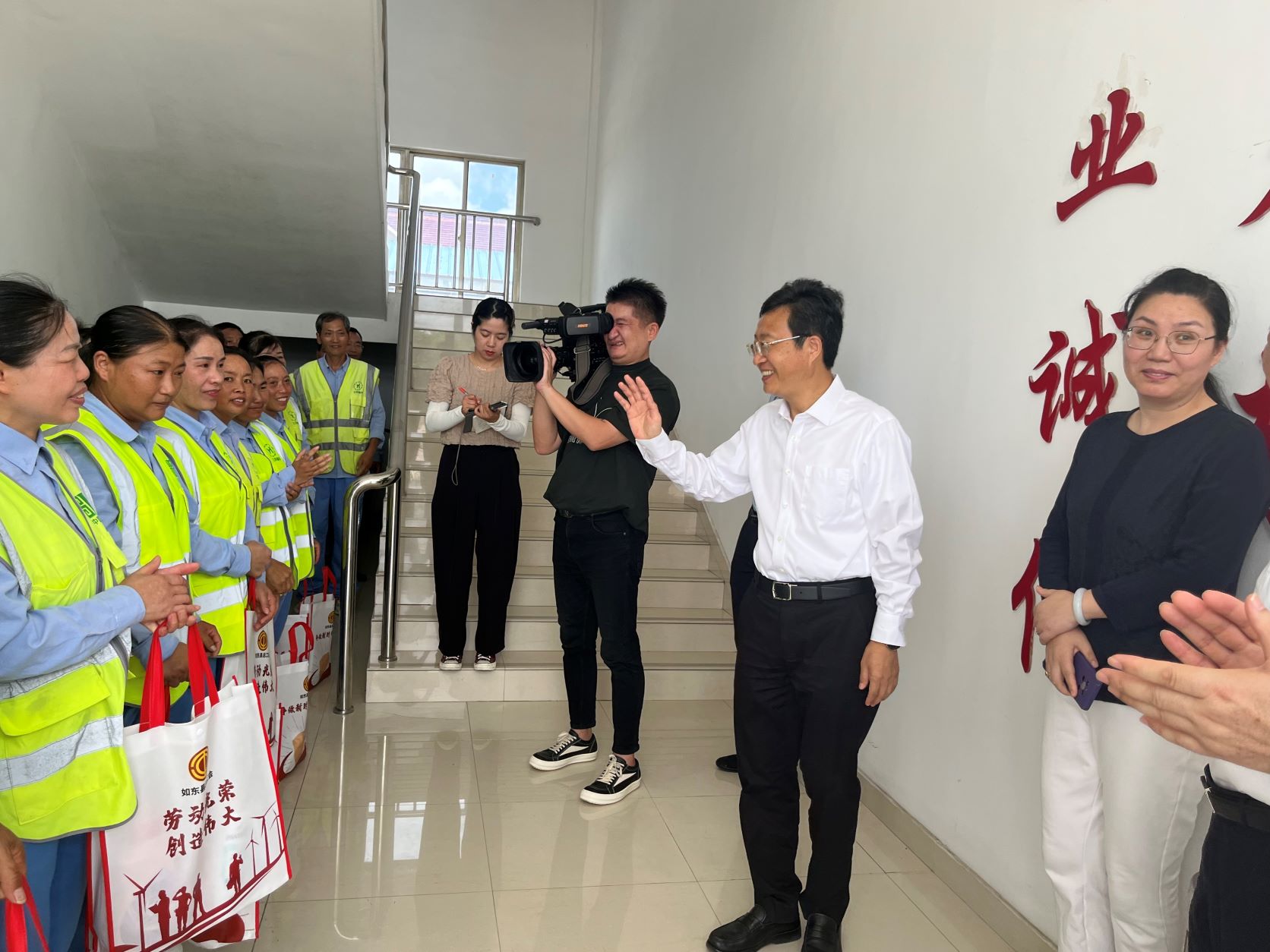 Chen Huiyu sending greetings to sanitation workers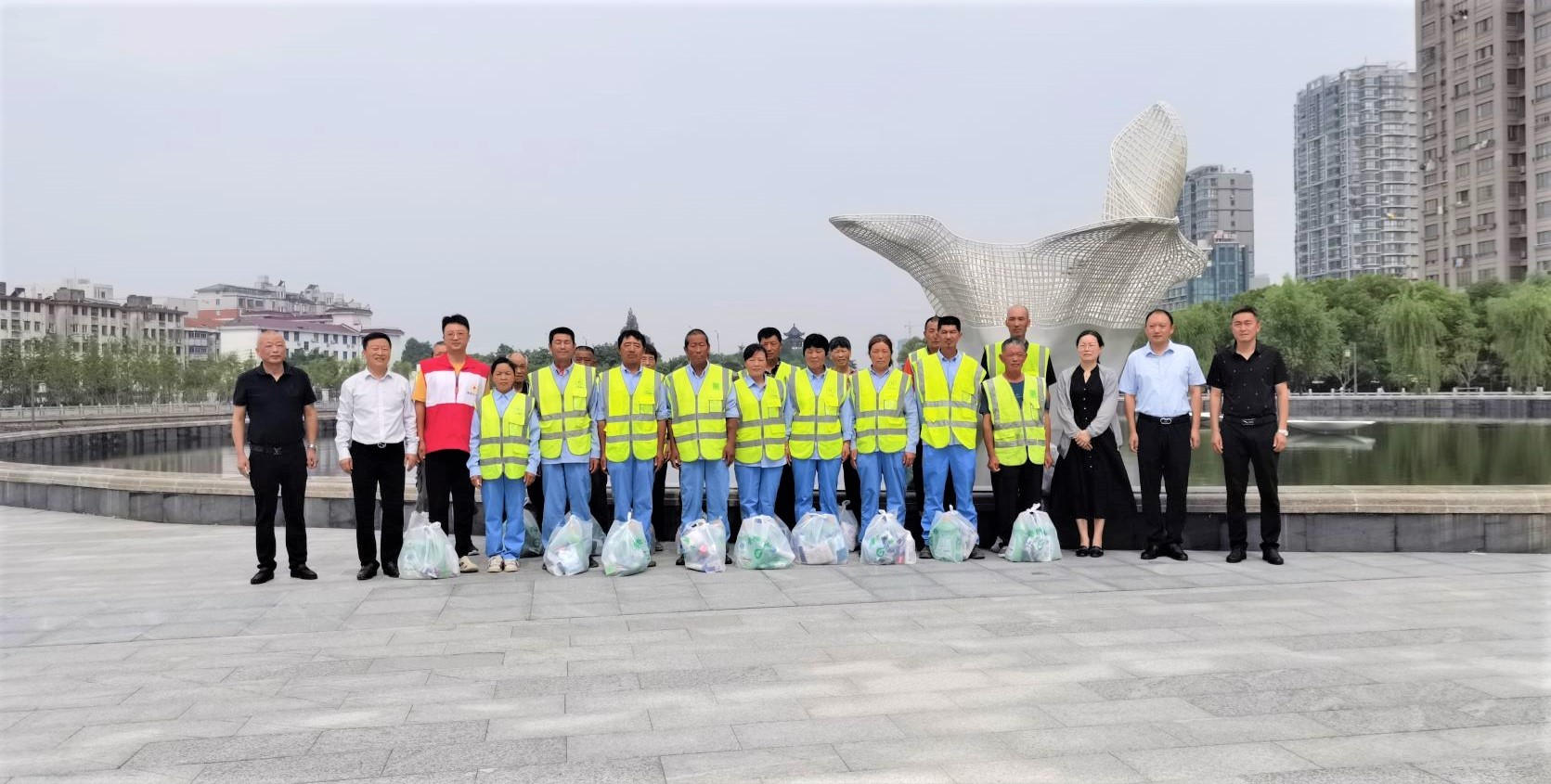 Rudong County Red Cross and the Rudong County Urban Management Bureau sending supplies to Tianheng workers