To further improve the safety production capability and management level of the company, implement the main responsibility of the enterprise, strengthen the safety awareness of the main leaders and safety management personnel of each unit, enhance their management ability and business level, from May 31st to June 1st, China Tianying held a two-day safety production management knowledge training for industrial enterprise leaders and safety management personnel in 2023. Xu Qiang, Director of the China Tianying Safety Committee Office, presided over the event, and a total of 67 main leaders and safety management personnel from 16 units in the Hai'an area of China Tianying attended the training.
At the opening ceremony, Director Xu Qiang put forward two requirements for the trainees: first, to effectively improve their ideological awareness, recognize the safety production situation, focus on the "Five Leading" of the main leaders, and implement the safety production work; second, to learn and apply, cherish the learning opportunity, take the training as an opportunity, coordinate and plan the "Safety Production Month" activities with production work, ensure the activities are carried out effectively and orderly, and fully maintain the stability of the company's safety production situation.
The training invited three safety production experts, Huang Yong, Liu Peijun, and Yu Yushang from Jiangsu Anchuang Enterprise Management Service Co., Ltd., to give lectures, mainly focusing on the "Safety Production Law", "Jiangsu Safety Production Regulations", "Jiangsu Fire Protection Regulations", "Judgment Standards for Hidden Dangers of Major Production Safety Accidents in Industrial and Commercial Enterprises", and other contents for key training, and combined with recent typical cases to analyze and solve the difficult problems in safety for enterprises.
The training content of this safety training was distinctive, with key points highlighted and comprehensive interactive communication, further improving the safety awareness, safety prevention skills, and emergency response capabilities of the main leaders and safety production management personnel of each unit, strengthening the safety responsibility awareness and risk resistance capability, and consolidating the foundation for promoting the continuous stability of safety production work.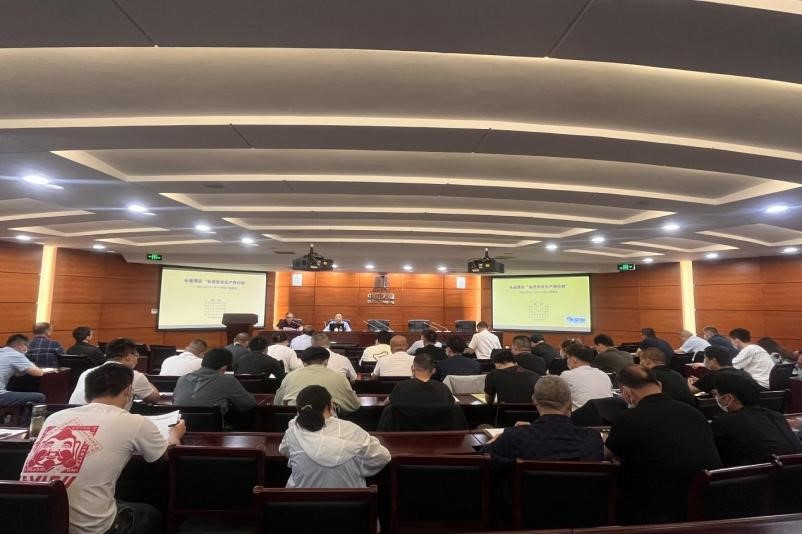 the training session