On 6 July 2023, the 70th anniversary of the "Icebreaking Mission" for China-UK trade, jointly organised by CCPIT, the 48 Group Club and the China–Britain Business Council, was held in Beijing. Han Zheng, Vice President of PRC, Stephen Perry, Chairman of the 48 Group Club, Gordon Orr, Vice Chair of China–Britain Business Council, and representatives of Chinese and British industrial and commercial sectors such as Bank of China, HSBC, Export-Import Bank of China, and China National Petroleum attended the event. As one of the 100 representatives of the industrial and commercial sectors, China Tianying was honoured to be invited, and Xu Chengzhi attended the event as Vice President of CNTY.
Vice President Han Zheng read out a congratulatory letter from President Xi Jinping at the event. Han Zheng said that 70 years ago, British entrepreneurs represented by Mr Jack Perry chiseled away the ice of Western trade with China and opened the door of Sino-British cooperation, achieving a good story in the history of Sino-British exchanges. For a long time, the 48 Group Club and the China–Britain Business Council have made outstanding contributions to the heritage of Sino-British friendship and the promotion of economic, trade and cultural exchanges. Over the past 70 years, the cooperation has brought enormous development opportunities to the two countries. It is hoped that people from all walks of life in China and the UK will carry on the ice-breaking spirit and promote China-UK friendship, especially in trade and economy.
Stephen Perry, Chairman of the 48 Group Club, said, "We will do our best to support the development of trade between China and the UK, just as our fathers did; the two economies have strong complementarities, and the UK will continue to invest in China and plough deeper into the country."
The "icebreaking mission" is a milestone in the diplomatic history of China and Britain. First, it laid a solid foundation for the establishment of formal diplomatic relations between the UK and China; Second, it opened up a breakthrough in co-operation between Western countries and China; Third, it proved to the world that two countries, despite differences in political stances, can still seek common ground and mutual benefits.
As one of the 16 founding members of the China Council of the Sustainable Markets Initiative, China Tianying attaches great importance to and actively participates in the cooperation between China and the United Kingdom in the field of climate change and sustainable development. Driven by the twin engines of "environmental protection and new energy", China Tianying is actively contributing its wisdom and strength as an "ice-breaker" to promote the global energy transition.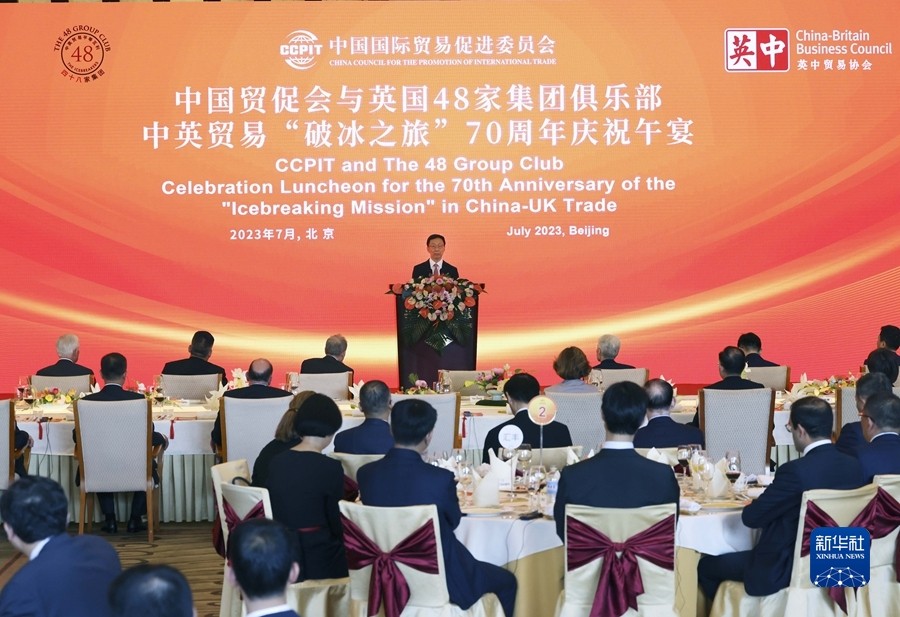 At the event